OUR SCOPE OF OUR BUSINESS/ SERVICE

Creating domain names for local business owners, entrepreneurs, well established businesses, NGO's, NPO's, churches, etc.

Domain creation such as: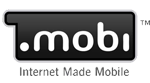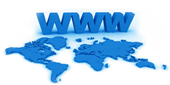 Email creation:
Creating email addresses with world class features.
Email addresses hosted on our corporate server.
Client email addresses hosted streams to multiple
devices instantly.

Corporate business hosting.
Clients have their products, services, specials and catalogues 24/7/365 online available via our world class corporate business server. Innovation and latest server technology at modest pricing structures.
100% email server up time.

World class server.
Clients websites loads in 5 seconds on average internet speed and emails streams under 10 seconds.Our vision is to ensure local businesses communicates faster and effective with their clients. 100% web server up time.

Graphic design.


We offer the various graphic design services thus giving additional value to our clientele.Best graphics practices and experience are essential in making your business brand and campaigns a success.

Website design.


Your website's look and feel is your business's online brand and its a vital extension of your business. And the focus is on your target market, your customers.
We have been delivering effective, creative website designs and application development for our clients.

Social Media solutions.
Facebook, Twitter, Gmail, Google+, LinkedIn, Whatsapp, BBM, Flickr, Youtube, Blogger, Tumblr, Instagram, Skype, Myspace, etc.

Marketing.


We strive to market of our clients products and services. We
provide a complete spectrum of e-solutions geared
towards the specific needs of our clients.



eSolutions.
Developing integrated solutions to maximize a return on the investment the client's made in ICT whilst improving the efficient use of technology of our clients.
While many companies continue using traditional forms of marketing and advertising, such as billboards, newsprint or magazines, Next Level Communication offers a wide variety of marketing and ICT solutions.
ICT regards
Next Level Communication
Hosting the most important website ... your website !